Tea Farm Visit – Nukumori-en Yururi
Traditional tea hand-rolling experience at Nukumori-en Yururi, in the mountain region of Shizuoka City.  Nukumori-en is a tea farm and Kyoko-san, the old tea lady, is actually a grand tea master of tea hand-rolling!!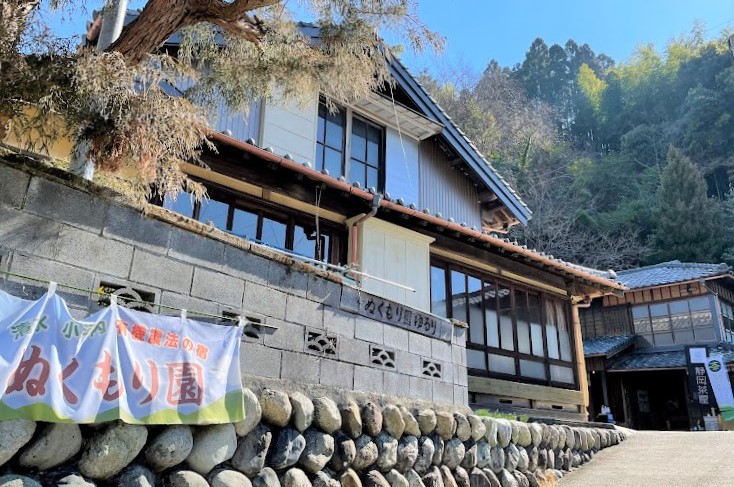 Tea is steamed right after it is harvested.  And then, carried into Hoiro, the heated Washi board – Japanese paper table, to throw it in the air to make its surface half dried.  With characteristic way of hand movement, the procedure lasted for more than 30 min.  Next, we rolled it on the 70 – 80-degree heated washi table about an hour, softly but sometimes put some strength on it to make the moisture inside out, until it becomes not sticky on our hands.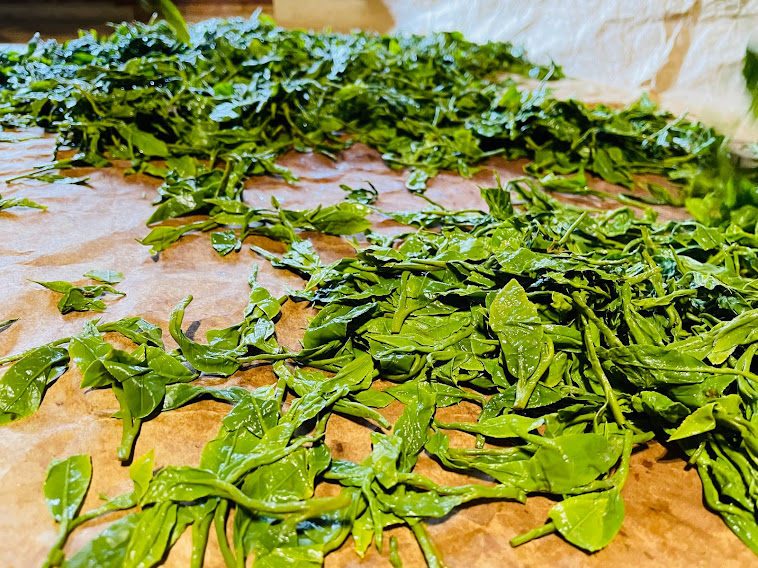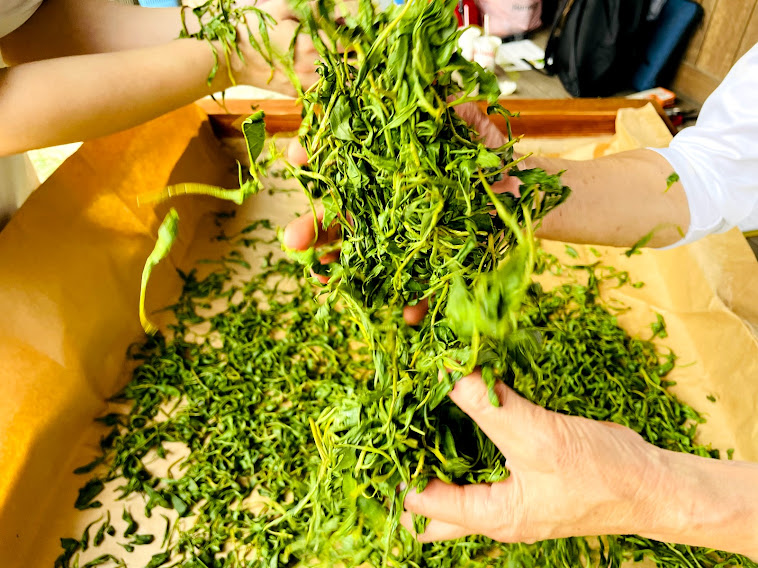 It looked, when we saw Kyoko-san doing the process, easy but once we did it the same way,,, no way, no smooth rolling and furthermore, we couldn't keep it even 10 min for a pain in the back!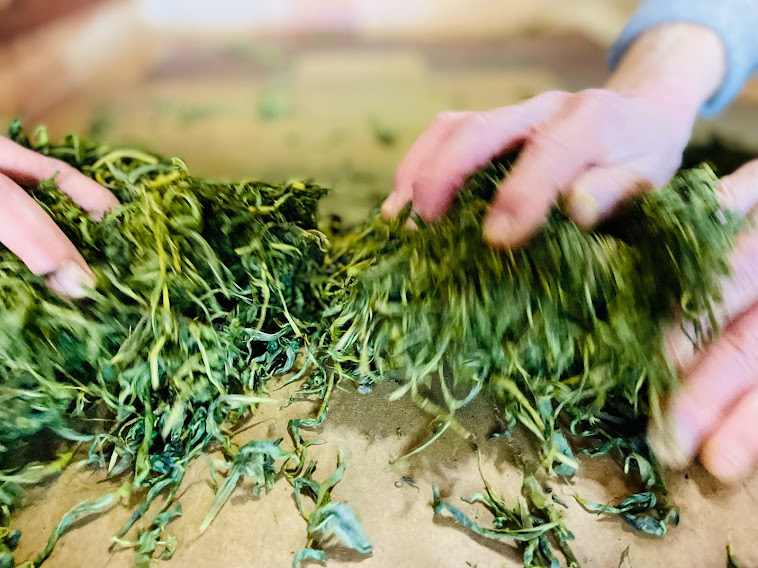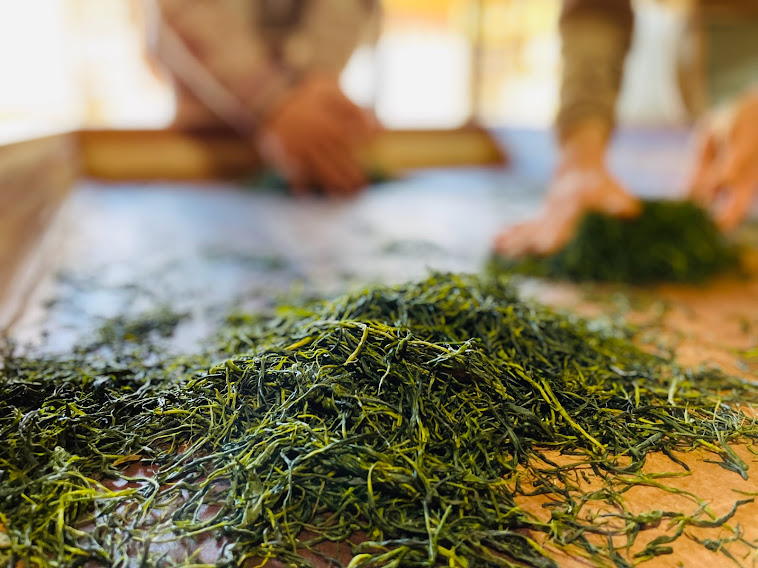 On the other hand, thanks to the blessing scent of tea like an aromatherapy, we could keep the process, though in turn with my friend, until tea leaves lost most of moisture out of them.
An hour lunch break.  Relaxing time with rice balls and local foods.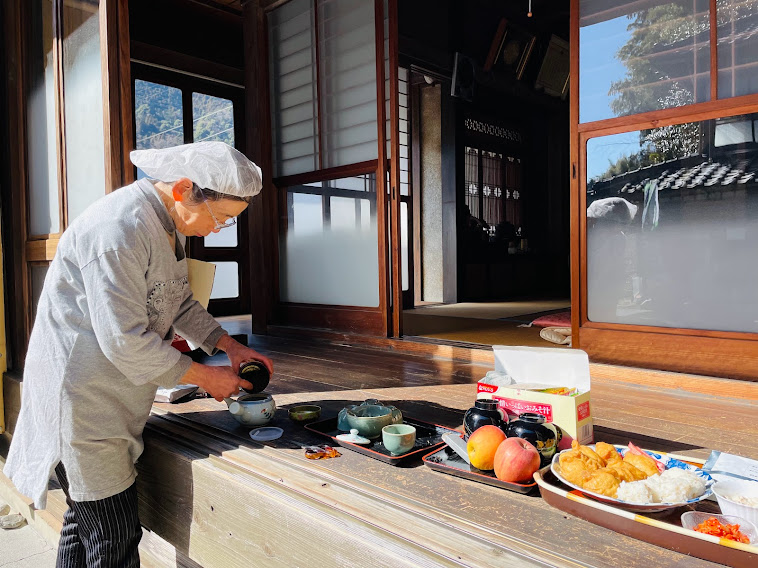 After lunch was the process for technical works, Momikiri, Denguri, and Kokuri procedure.  Tea rolling in hands to roll tea leaves straight and upright, gradually dehydrating, taking about 90-120 min to reduce the moisture less than 10%.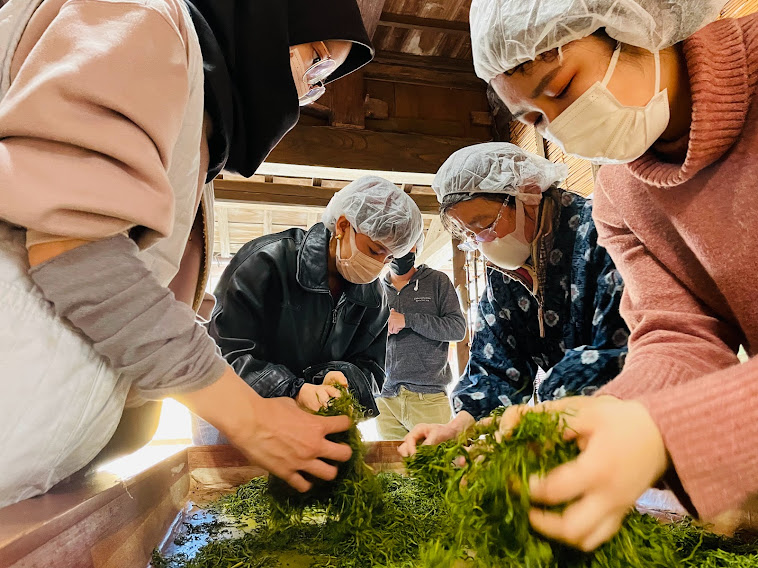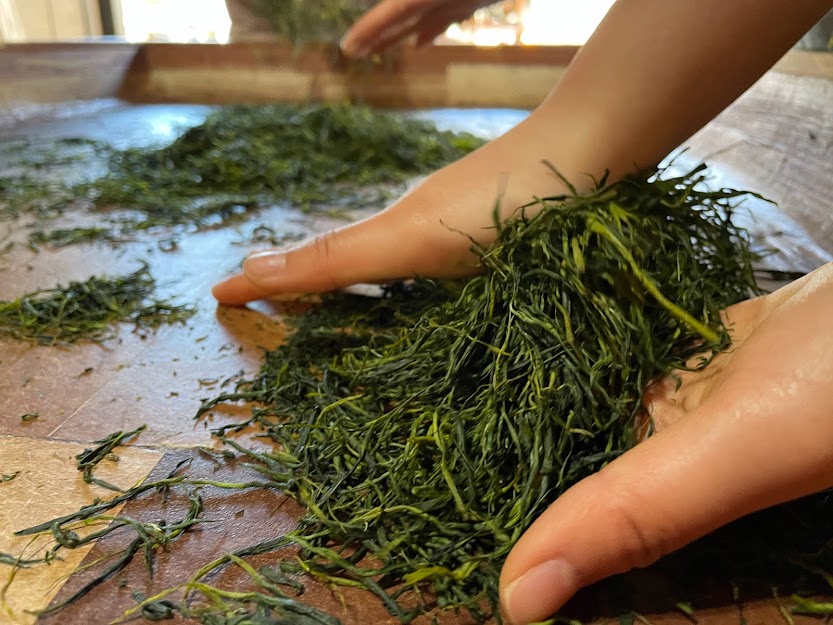 And thanks to Kyoko-san, we made it!!  Leaves seemed straight like needles.  She said tea was important in not only how it tastes but how it looked.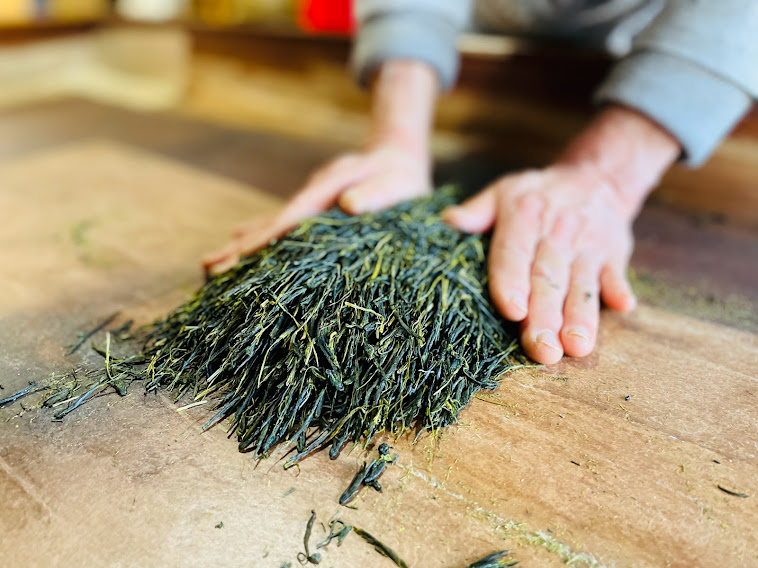 Lastly, we kept it on the Hoiro about an hour to get it drier up to 4% moisture.
After all done, I pinched some tea leaves to tasted it.  Well balanced sweetness and bitterness, made me feel elegant as a fine lady.  What surprised me was the tea remain, see?  Back to the raw tea leaves again!!  It's more than an art!!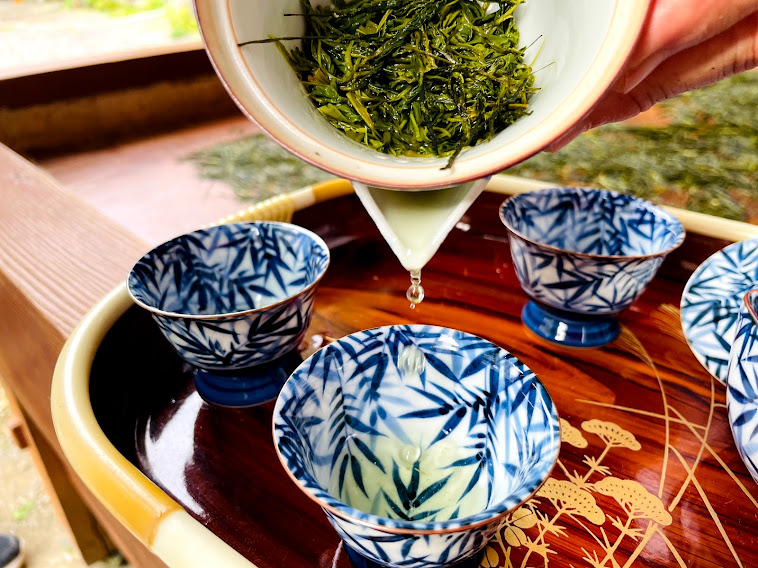 Normally, the whole hand-rolling tea making process experience takes 6 hours in total, from the morning until evening but for those who don't have time enough, 2-hour experience is available just as an experience.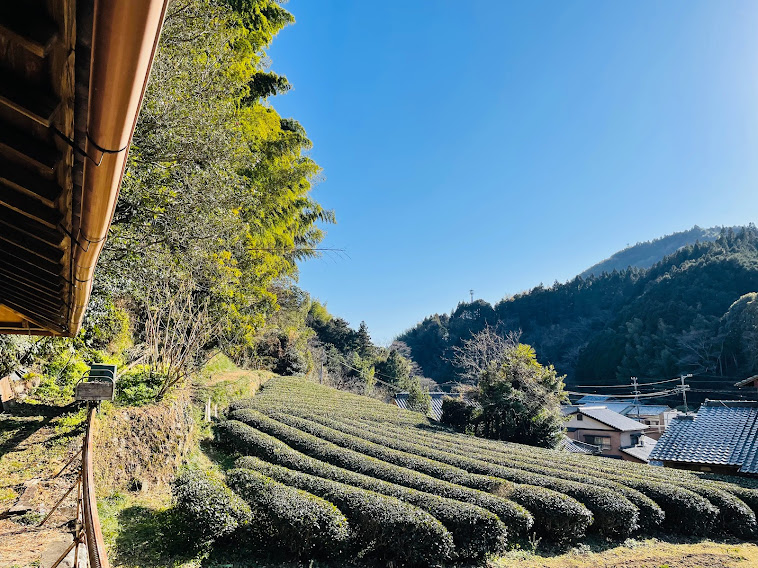 Tea can be taken home as your souvenir.  Tea is something.  Just touch it, feel it, and taste it, not only for yourself but for your family!!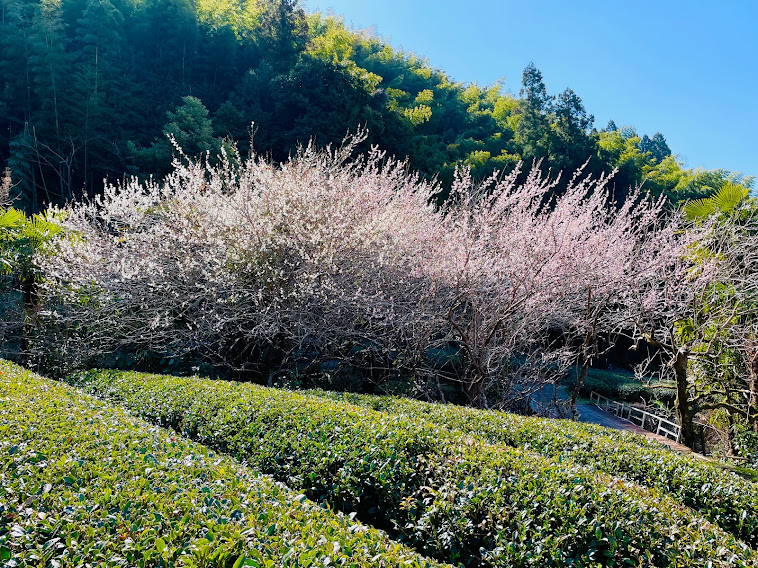 You can stay at Nukumori-en Yururi as farm stay experience.  Please come to see Kyoko-san when you come to Shizuoka!!
This article is supported by Suruga Marketing & Tourism Bureau – Visit Suruga