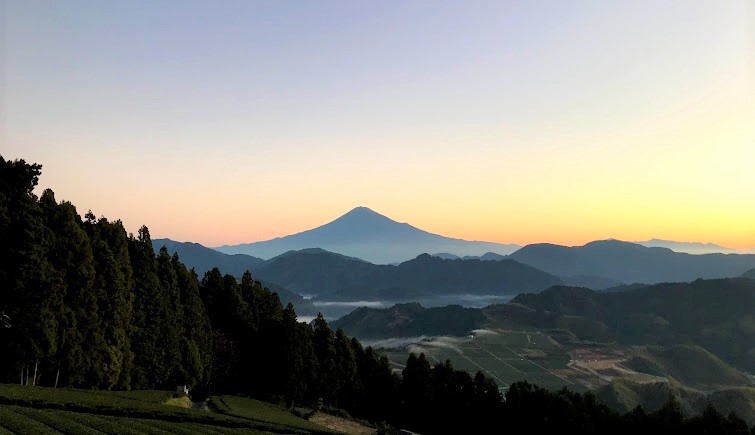 Kanebun Tea Farm, Shizuoka City, has an expansive tea plantation on the mountainside of 500m high.  The tea master, Mr. Shiratori, is, so to speak, a single-origin tea developer who does everything by himself from growing, harvesting, processing, packaging to selling it to his customers.  Kanebun is also known as the Tea Farm of "Mt. Fuji and cloud of sea".  When weather allows, you can enjoy exclusive view over his green tea in his tea café!!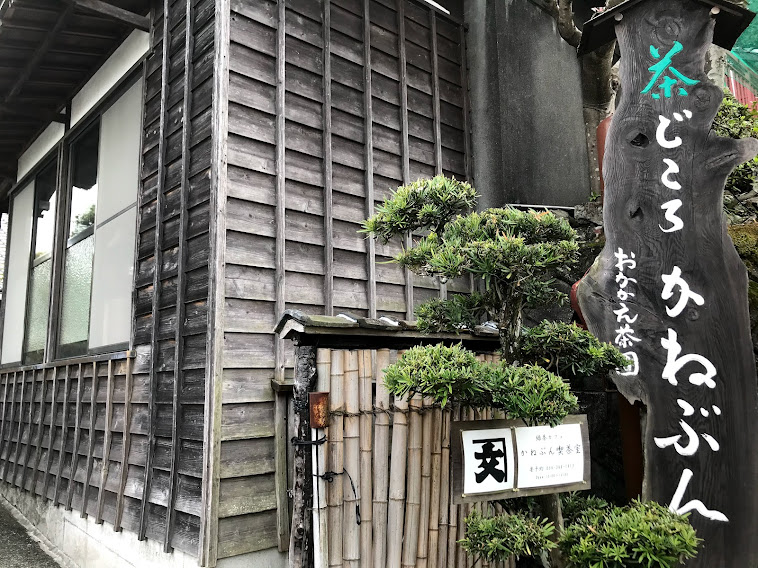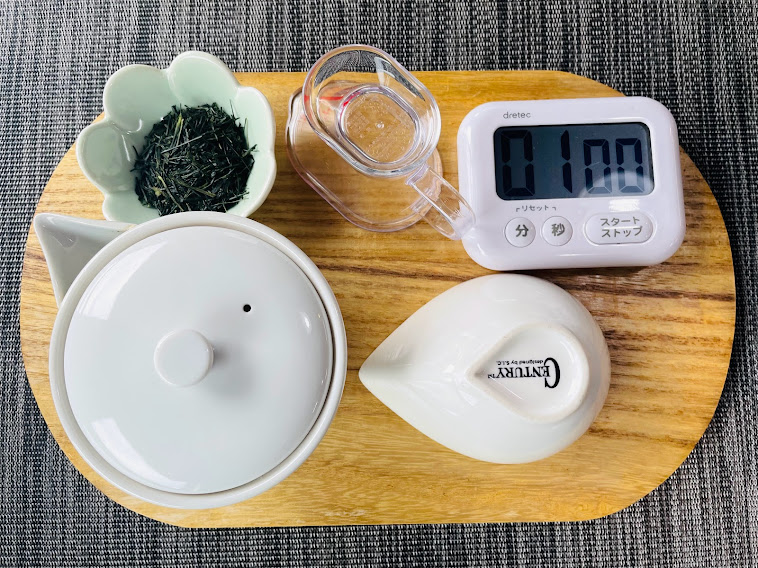 Now, his tea café, standing beside his house, is very bright with vast mountain view from the window.  I could even feel warmth from wooden café room.
Tea and sweets.
Hand-picked tea looked just beautiful.  The first cup, with 60-degree hot water, steamed for 60 min.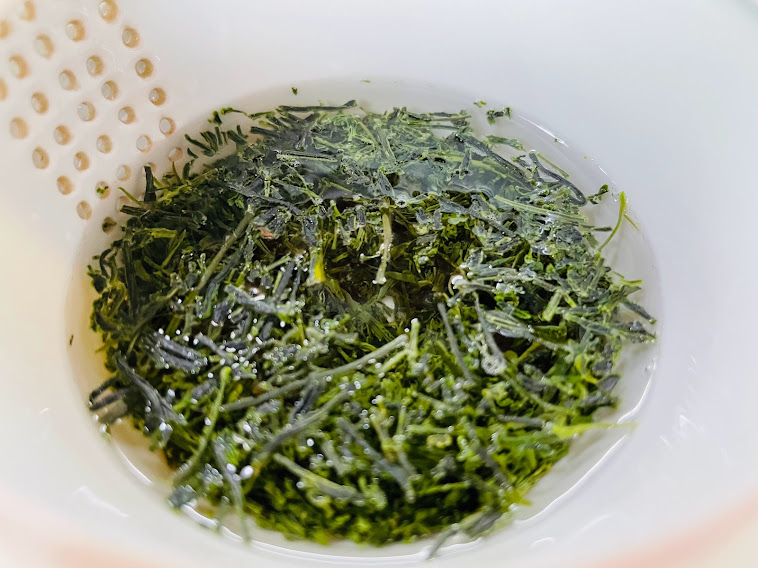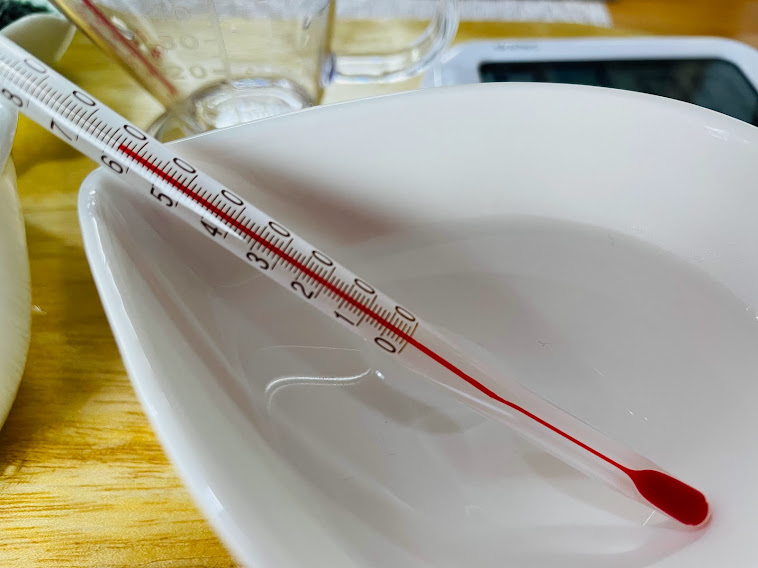 The color may seem light compared with deep steamed tea but once you sip it, you will get your eyes wide-opened by the strength of its Umami component.  It's sweetness and flavor remain in the mouth for some seconds after you swallow it, which will make you completely relaxed.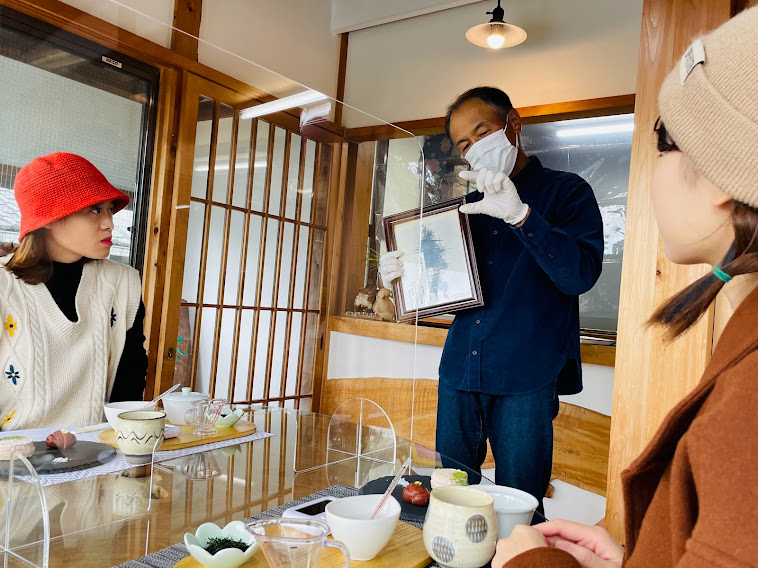 Sweets of the day were a sweet-boiled chestnut and a caramel dacquoise with his green tea powder.  They were just amazing!!  How a tea farmer can arrange sweets just as professional pâtissier does?
Second cup, with 70-degree hot water.  Fun talk with the tea master about green tea, forgetting time goes by.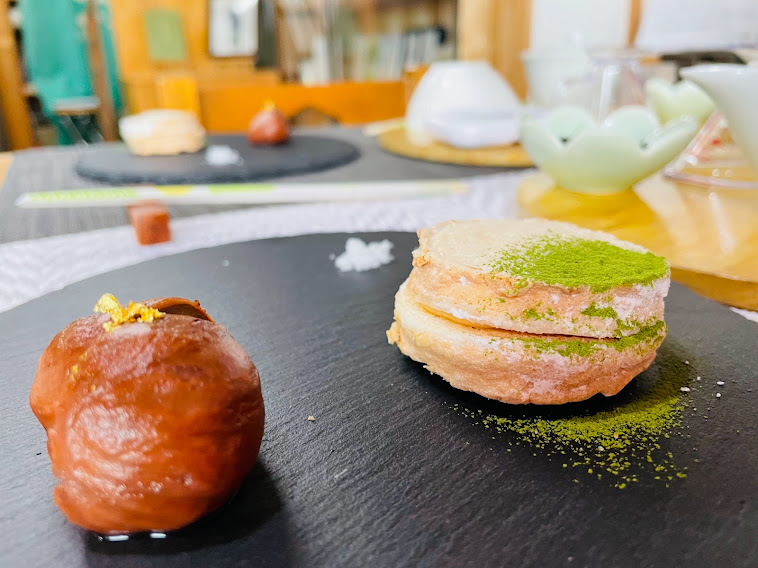 When I finished the third cup, he served me dried Shirasu baby sardines, advising me to put a bit of used tea leaves on it to eat together with ponzu sauce.  Just as advised, I tried.  What is it?  Where this magical taste come from??  Said with a bit of salt, which I tried, no word from amazement.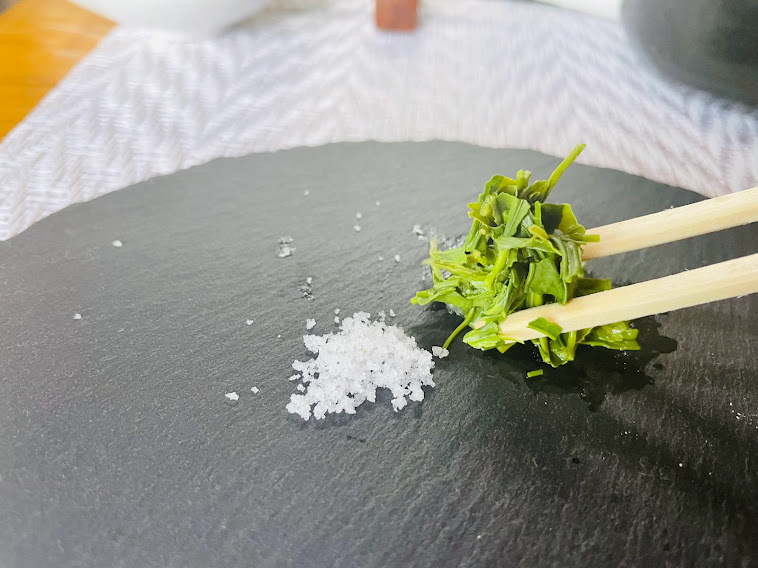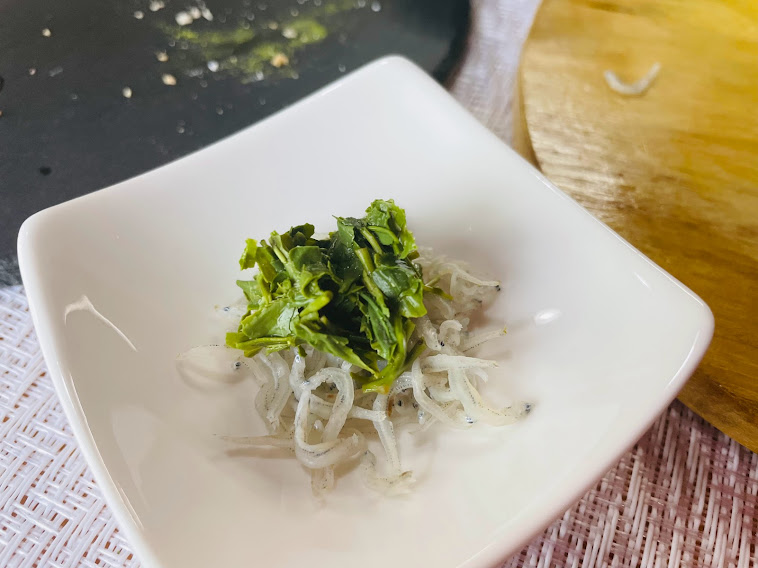 This experience is available because of his tea!!  He grows tea with all his affection and picked by his own hands with thankfulness.  That's why, this special experience can be provided.  You will see it when you meet him and taste his tea!!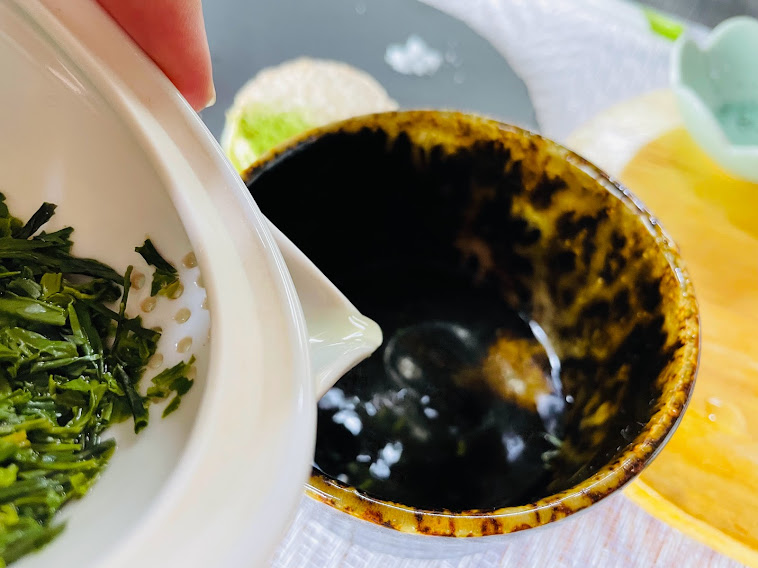 Kanebun is introduced in the URL below to book by yourself.
Shizuoka Tea With
https://exploreshizuoka.com/shizuoka-post-type/shizuoka-green-tea-with-shiratori-yasuaki/
WAmazing
https://jp.wamazing.com/activity/detail/735
The article is sponsored by Suruga Marketing & Tourism Bureau   Visit Suruga