Kawane Region in Shizuoka is known as one of the major tea producers.  Here, near Aobe Station of Oigawa Railway, is Masui Tea Farm.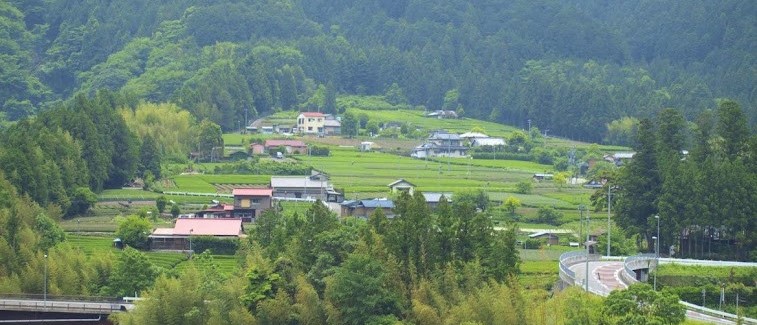 The tea master, Etsuro Masui studied agriculture in the States when he was young, and he taught it in Africa as a member of Japan Overseas Cooperation Volunteers before he came back to Kawane to research and study tea farming until he finally found "Masui's Organic Tea Farming Method".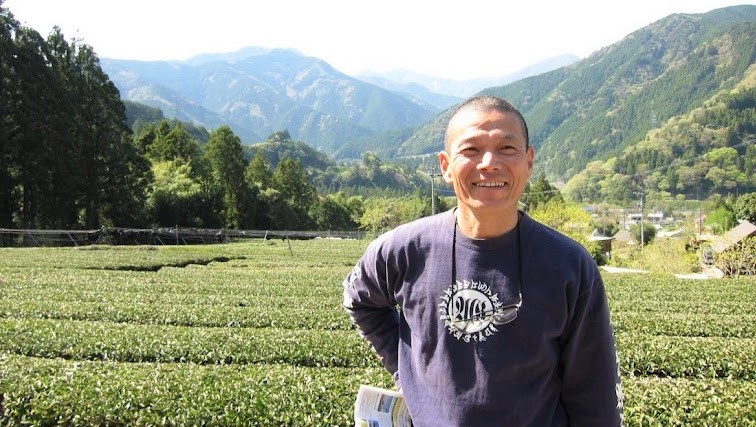 He is said to be the only tea master who takes all measures necessary for his perfect single-origin Masui teas by doing all by himself from planting young tea trees, harvesting, processing, to selling his products.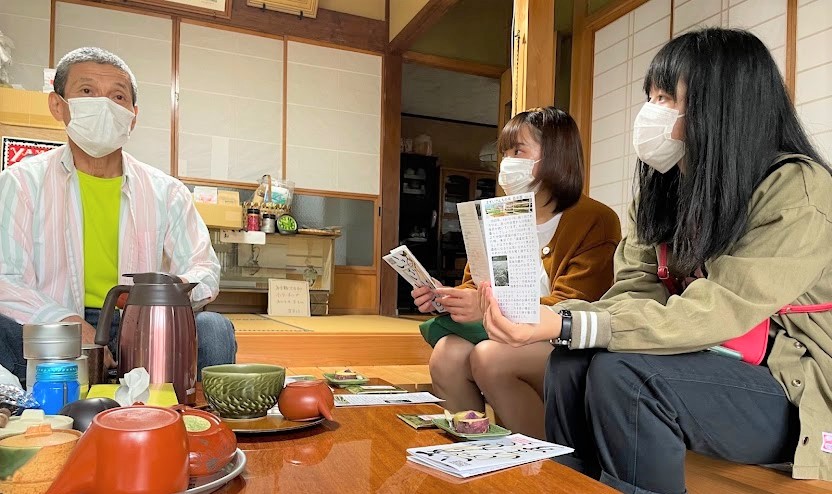 I tasted "Mirai" sencha green tea and "Aocha" oolong tea and "Kaori" black tea when I visited him last weekend.  Served with 3 varieties of baked sweet potato, I really felt "Autumn".
"Tea" tastes different by the way it is processed.  The difference between Sencha green tea, Oolong tea, and black tea depends on how long you ferment leaves before you process it.  I really enjoyed decent difference of each flavor and taste!!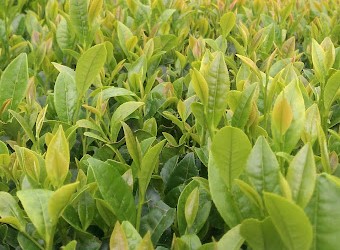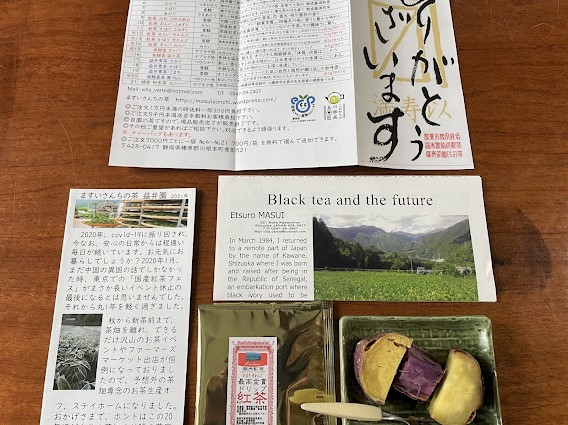 Recently, he told me, green tea is becoming popular in Southeast Asia.  Vietnam is a large tea producer and most of them are exported to Taiwan.  Thai people buy pet-bottled tea with "Shizuoka" brand name on it.  He also mentioned "Shizuoka Tea" is getting popular in the world.  I was just amazed by his global stories and I really enjoyed it over his tea.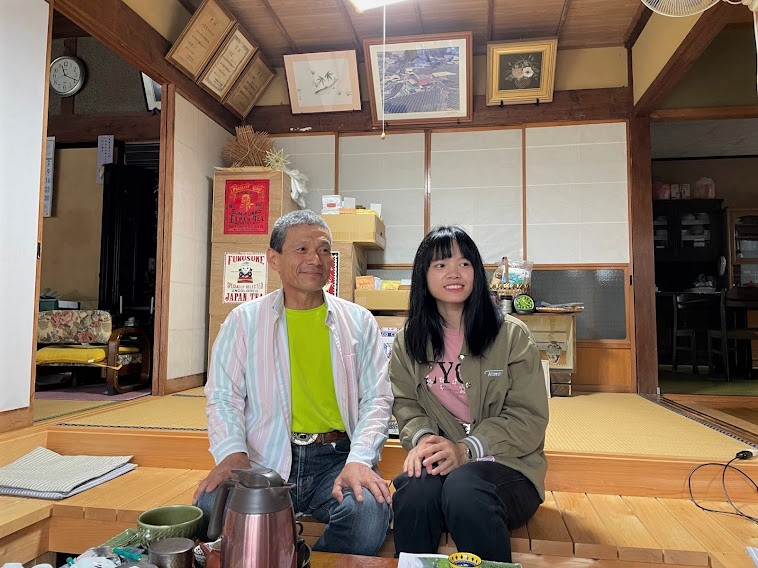 I was supposed to be guided to his tea plantation after tea tasting but due to hard rain on that day, I could just see it from in front of his house.  What I was really impressed, by the way, was, needless to say, his earnest tea stories with his eyes glittered with love against tea.  This program is available at "Shizuoka Tea With" provided by the Tourism Association of Shizuoka Prefecture.
For more information, please visit the URL below.
Shizuoka Tea With : https://exploreshizuoka.com/mt-fuji-travel/explore/?tex_what_to_do_category=shizuoka-green-tea-with
This blog is supported by Suruga Marketing & Tourism Bureau
For any inquiries, please feel free to contact Local Network Service.