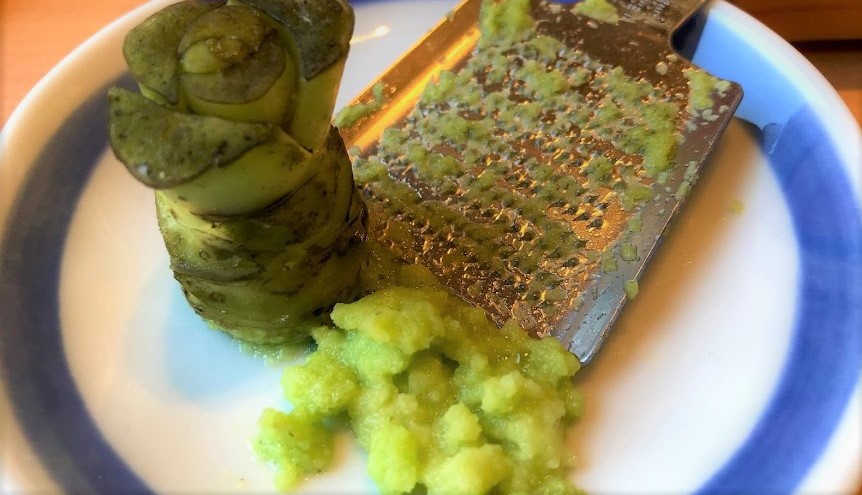 Wasabi, another No1 as well as green tea, began to be planted more than 400 years ago, said, under the authority of Tokugawa government and allegedly just kept among them for its fascinating taste. In mid-18th century, wasabi cultivation technology was imparted to Izu Peninsula, Shizuoka util unique way of plantation "Tatami-ishi plantation" as in the picture was developed, using clean energy of nature with less fertilizer and chemicals. The plantation has been kept to this day in Shizuoka thanks to abundant pure water and rich nature.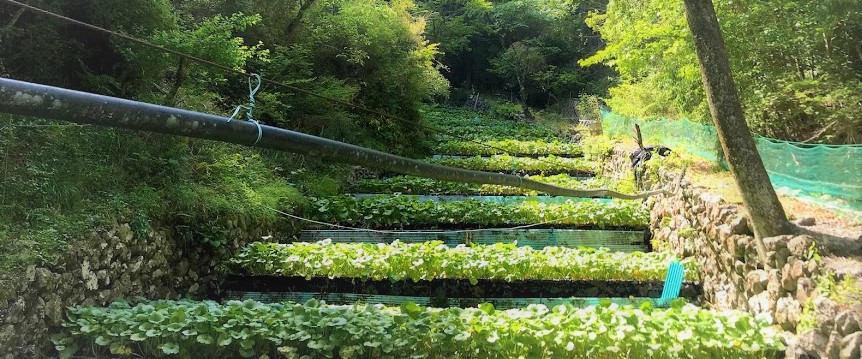 Now wasabi is said effective in killing bacteria and germs, and even helping digestion and good absorption. Unlike wasabi paste in tube, just-grated fresh wasabi is deeper in flavor and taste. In Shizuoka, there are lots of restaurants you can enjoy it DIY with not only sashimi or soba noodle but stake, or even ice-cream ! Also varieties of wasabi products are available using wasabi stems and leaves.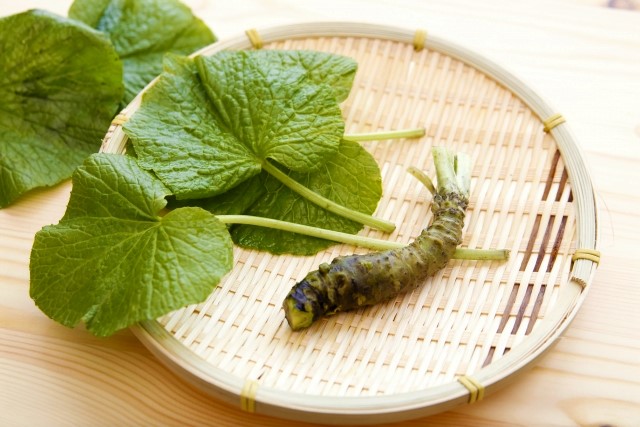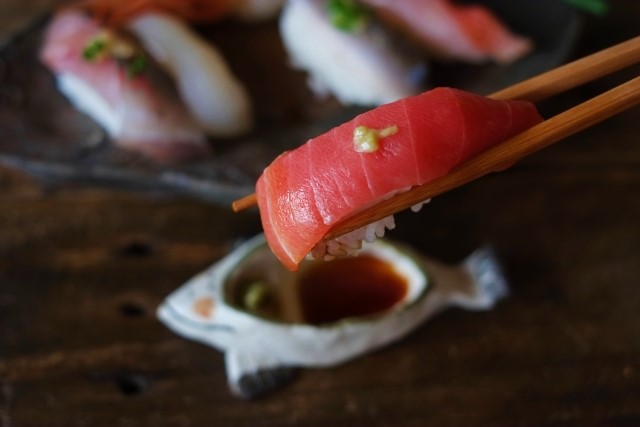 Traditional wasabi plantation of Shizuoka was designated as the World Agricultural Asset in 2018. If you like wasabi, visit us in the mountains to see and study how wasabi is grown harmonized with nature and clear air and water.