Cha-gori Project at "Aima" – Vegan's café in the woods ~Fujieda City, Shizuoka
Driving up into mountains in Fujieda City, Shizuoka, I just came across a fabulous café in the woods.  This town is called Yurubiku-mura village and there are 3 shops in the forest.  "Aima" is one of them.  Beside the café is a hammock café run by a Vietnamese and a lovely garden plant shop is on the other side of the path.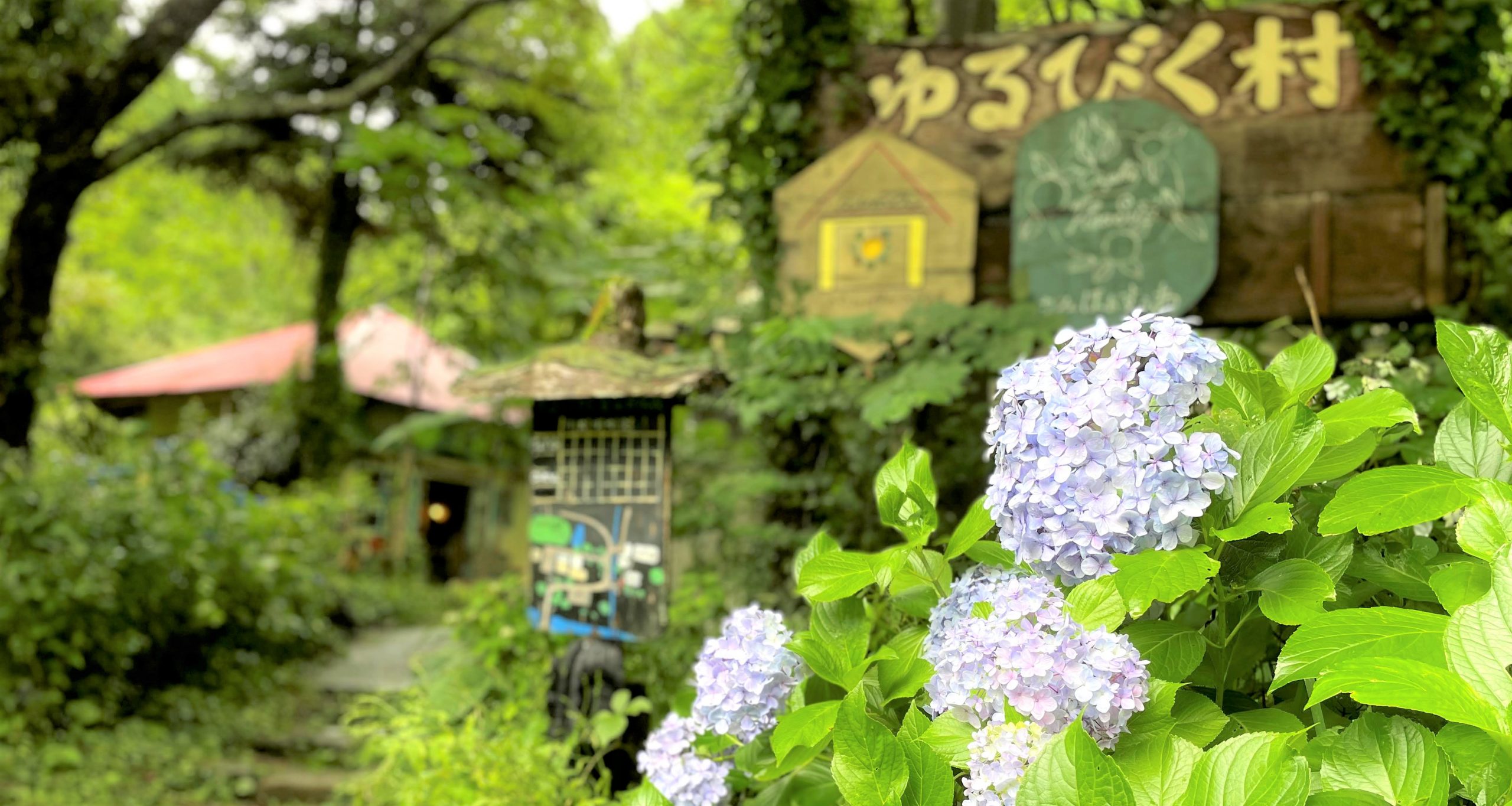 Aima is a small café run by a local cute young lady who is trying to promote the town as to participate in the "Cha-gori" project.  Cha-gori project is a project conducted by Suruga Marketing & Tourism Bureau as a summer event to promote tea, and Cha-gori means "shaved-ice with tea syrup".  This year about 70 cafés and restaurants joined together and you can enjoy it here and there in the central part of Shizuoka Prefecture.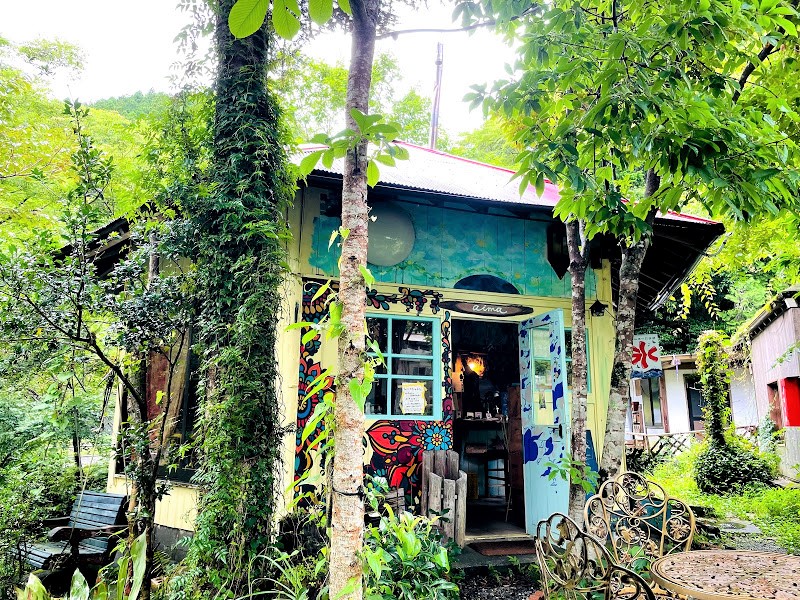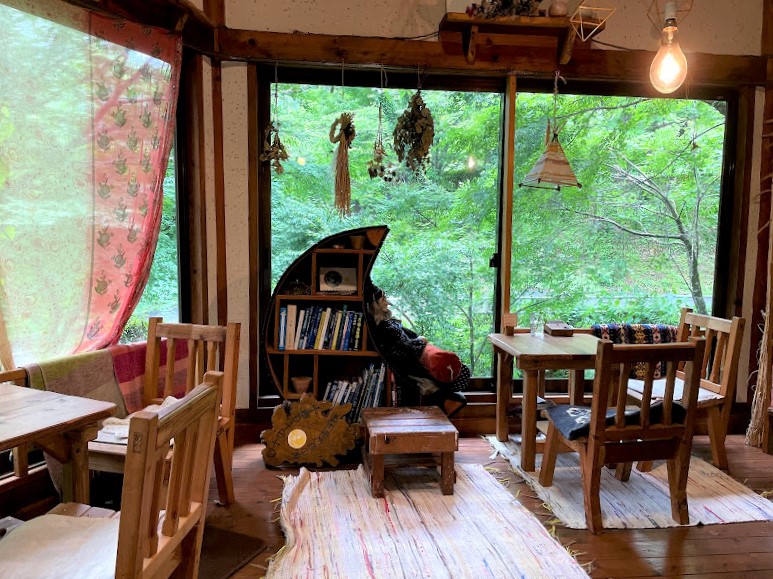 Now, Aima sticks to "Organic" because the lady herself is a strict vegetarian and so, all you can have there is organic!  To explain further, its bento lunch box is for vegan with no animal-originated ingredients.  We enjoyed lunch talking with the lady.  It's always really fun to talk with local people, isn't it?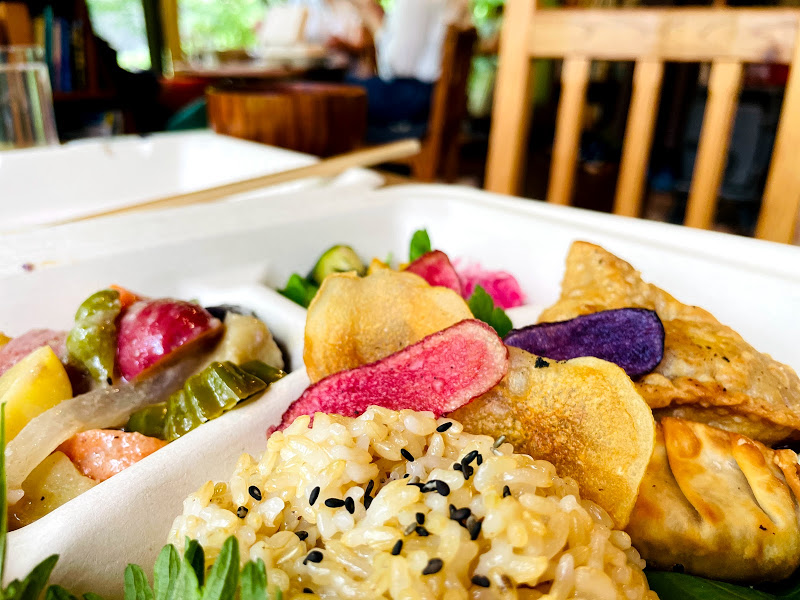 After lunch, we ordered "Cha-gori".  I took Chai syrup and my friend did organic mountain berry syrup so we could taste each of them.  Chai is made from local organic black tea and because I love Sinnamon, its flavor expanded in my mouth.  Berry syrup was also wonderful with balanced sweetness and sourness.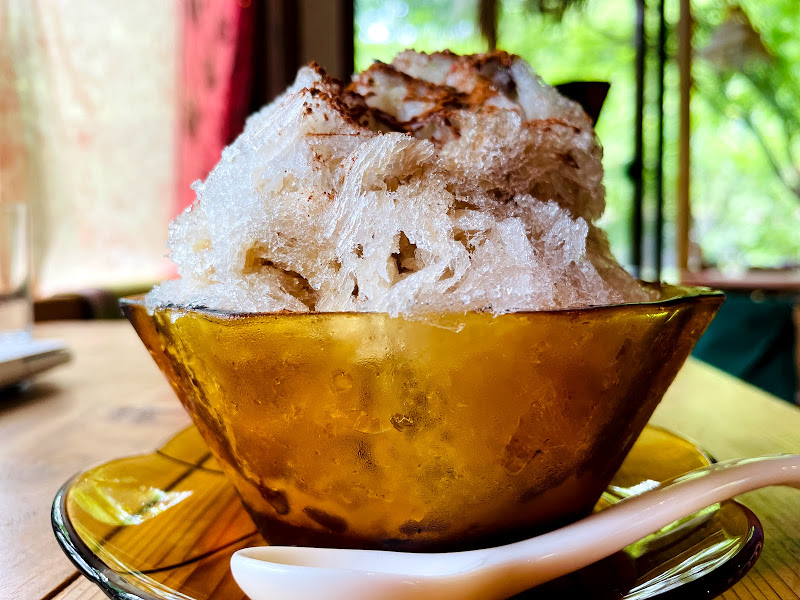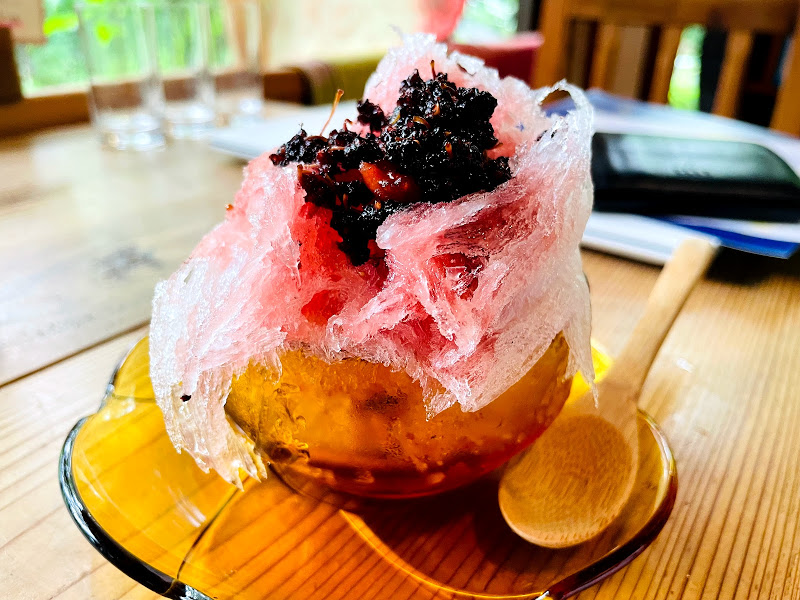 Though Aima is a little bit inaccessible without car, this are is worth to visit because of friendly lady and to have a slow time, reading and chatting.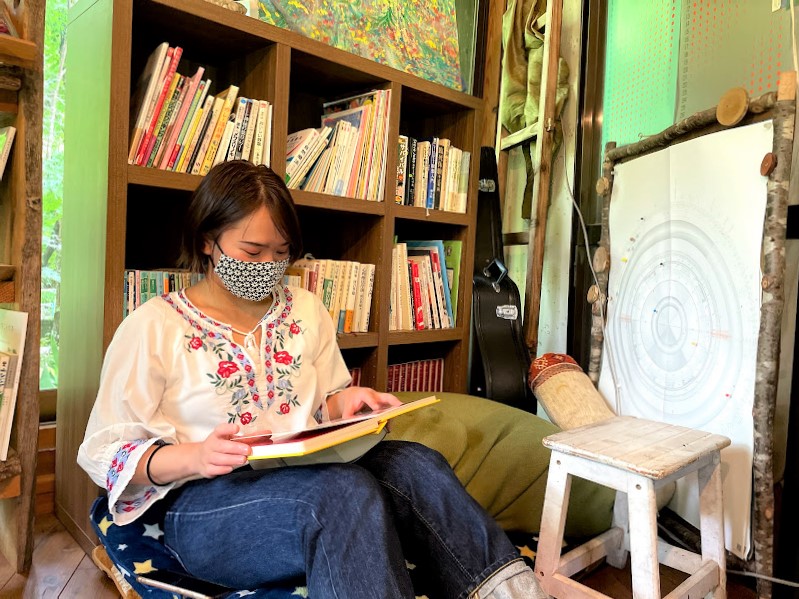 For further information about Cha-gori project and Aima, please reach the website and Facebook below (in Japanese only though ).
Cha-gori Project : 茶氷はじめました。|Shizuoka Chagori 2021
Aima  :  https://www.facebook.com/yurubikunoaima/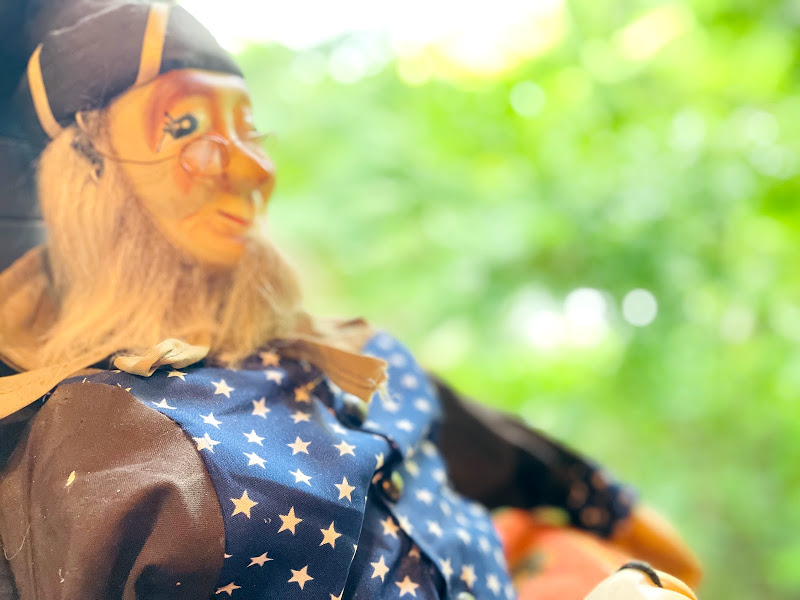 Access : 1 hour by car from JR Shizuoka Sta., or 30 min by car from JR Fujieda Sta.
Or if you have any question, contact to the local tourism service.
Local Network Service:https://lns-nihon.jp/
Supported by Suruga Marketing & Tourism Bureau  Visit Suruga